Fruit of the Loom Supports Mario Catarino Rivas Hospital in Honduras
Fruit of the Loom, Inc., through its Corporate Social Responsibility Program, Voluntary Action, and funds collected from the "Camino con Destino" walkathon event in 2016, recently inaugurated the third stage of an overall improvement project to the emergency room area of Mario Catarino Rivas Hospital in San Pedro Sula, Cortes, in Honduras. The improvements are currently valued at L. 1,750,000 (US $75,000).
Attending the event on behalf of Fruit of the Loom was Terri Wiethorn EVP and Chief HR Officer; Edward Bardales, VP LATAM HR; Ana Humaña, RRHH Director; and Nadia Morales, CSR Manager. Attending on behalf of the Honduran government was Wiladina Chiang and Dr. Ledy Brizzio, Hospital Director.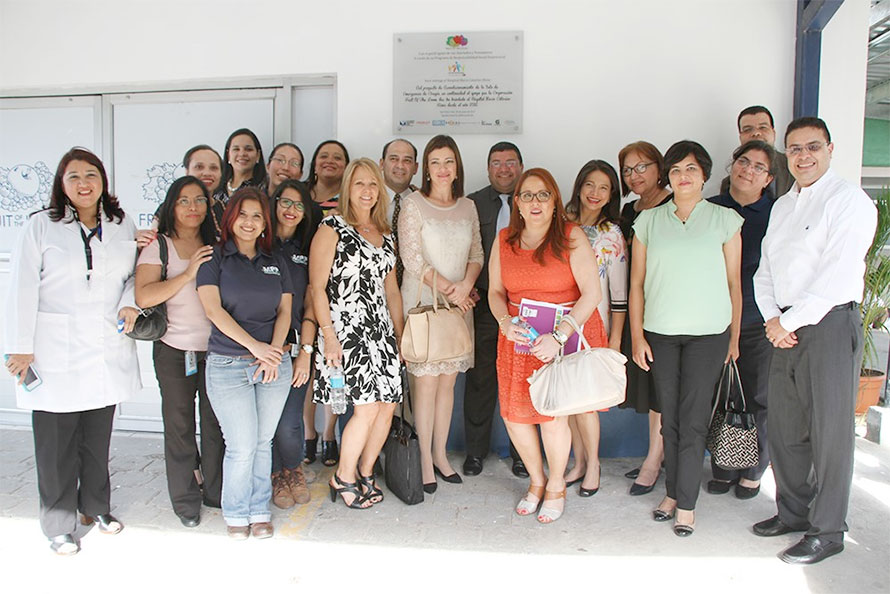 Inaugurated improvements include:
Air Injection and Extraction System
Electrical and ventilation duct installation for air system
Condensers installation
Infirmary area remodeling
Ceiling repairs
Emergency and recovery rooms painting
Several repairs and remodeling jobs had to be completed to finish the installation, such as a slab construction for equipment installation, ceiling removal for vent duct installations and openings on walls for installations and filters, among others.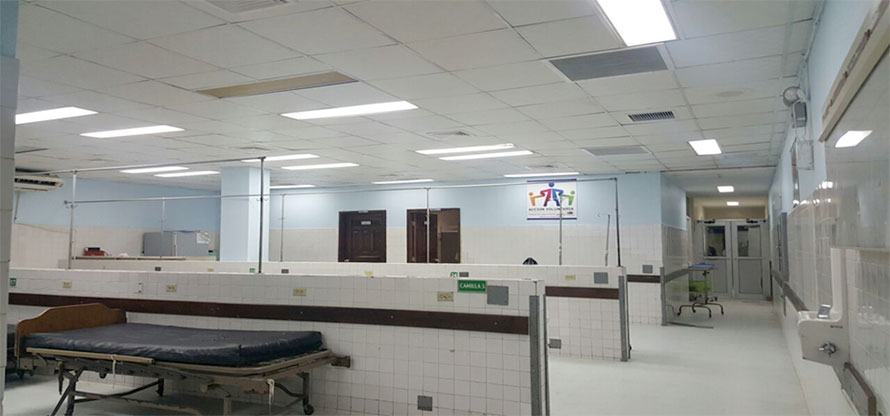 By completing this project, the emergency room will now have proper air ventilation, allowing for better air filtration for the comfort of hospital personnel, patients and visitors. This will improve the work environment for hospital personnel, which will also improve the medical attention administered to patients.
Special thanks to companies such OPSA Group, DIUNSA, Gatorade, Villanueva Industrial Park, Nova Trading, IDEA, Crowley and ICODIMEL, as their support made the "Camino con Destino 2016" event possible, which served as the primary funding source for this project.