FOTL and Banco Agricola Support School in Ciudad Arce
Local bank joins forces with Fruit of the Loom to improve quality of education at Las Margaritas school
For Banco Agricola, education is one of the main rights that our children posses, and therefore have a stated commitment to the cause. The bank recently joined forces with Fruit of the Loom to offer an indispensable tool to change lives and improve the quality of education of more than 470 students from Las Margaritas school in Ciudad Arce, La Libertad, El Salvador.
The companies joined together to endow the school with a Technology and English classroom, a project totalling $16,000.00.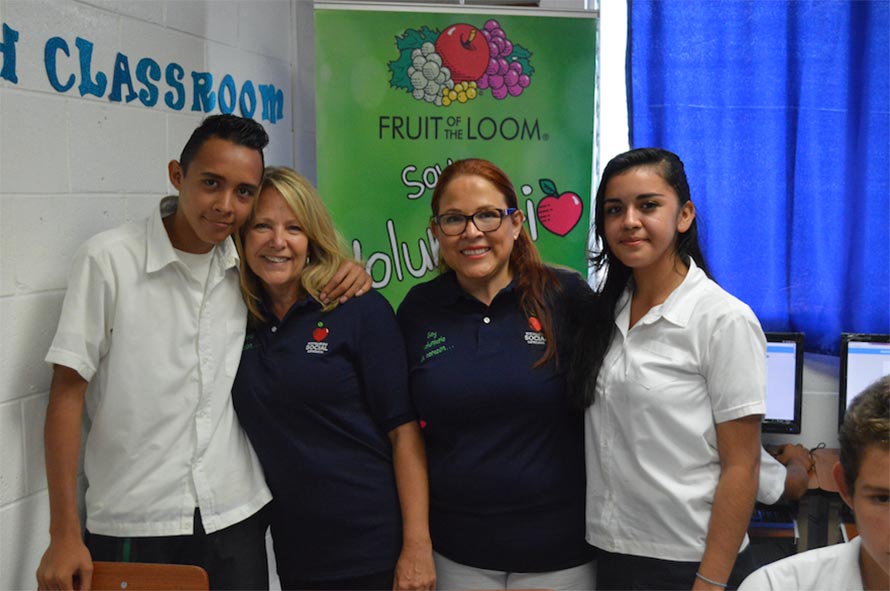 Since Fruit of the Loom initiated operations in El Salvador more than 20 years ago, Banco Agricola has been a strategic partner, managing accounts and payroll payments. Banco Agricola also assists the Company in developing different programs by forming connections with volunteers and suppliers.​ Their collaboration in this project will not only benefit the young students, but will also benefit the companies' associates in surrounding areas that study high school in the EDUCAME modality, by way of the Ministry of Education.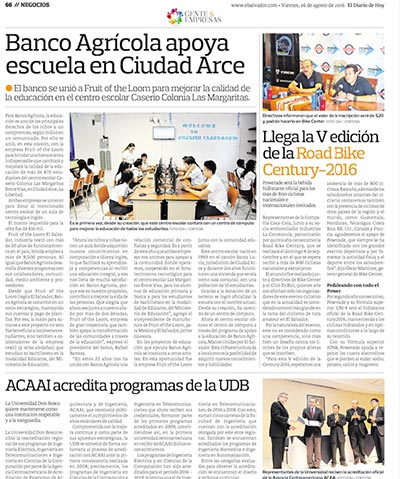 "Now boys and girls have a classroom where they will acquire new knowledge in computers and in the English language, which will make their learning easier. That fills us with great pleasure here at Banco Agricola, because that's our purpose, to contribute to improve people's lives. This has been made possible thanks to the contribution of an ally of more than two decades - Fruit of the Loom - a company with great experience that also supports the transformation of communities through education," said bank president, Rafael Barraza.
"We have worked united with Banco Agricola for 22 years, a commercial relationship based on trust and security. This year both companies joined together to support the community where we operate, cooperating on strengthening the technological area for Las Margaritas School, for students from elementary through junior high, and for high school students in the program EDUCAME for the Ministry of Education," said Jaime Guevara, VP manufacturing for FOTL El Salvador and Mexico.
This educational center was founded in 1993 in Santa Lucia, Ciudad Arce, and for two years functioned in a house that served as a community center, with only ten students.
Thanks to the donation of a field, it was possible to turn this building into a proper school with an appropriate name. It has always lacked a computer center until the recent upgrades made possible by Fruit of the Loom and Banco Agricola.