FOTL Honduras Supports Education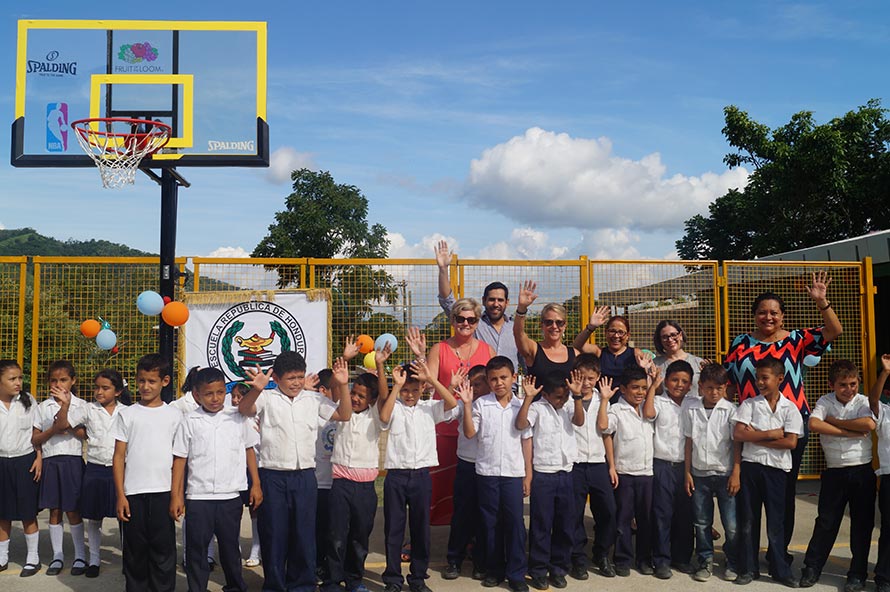 Jerzees Nuevo Día Plant is a member of the Fruit of the Loom group. The plant inaugurated a multipurpose sports court built at the Republic of Honduras School, located in the Jutosa village in Choloma City. This is part of its Corporate Social Responsibility program "Acción Voluntaria" that focuses on the physical and mental well-being of the community and its youth.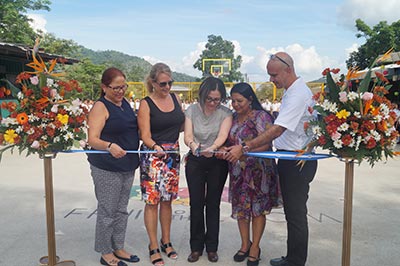 Together with the support and active participation of the community parents' association and education authorities, the project of building the multipurpose court will benefit more than 700 students attending this school.
The event took place with the participation of representatives of all parties involved in the project. Company representatives were present, among them Mauricio Serrano, Plant Manager at Jerzees Nuevo Día Plant; Ana Umaña, Latin American Human Resources Manager; Terri Wiethorn, Vice President Human Resources; Cintya Aguilera, Human Resources Manager for Jerzees Nuevo Dia; Nadia Morales Social Responsibility Manager for Honduras; Ana Ulloa representative of the parents' association; Betty Hernandez school principal and all students benefited in the project.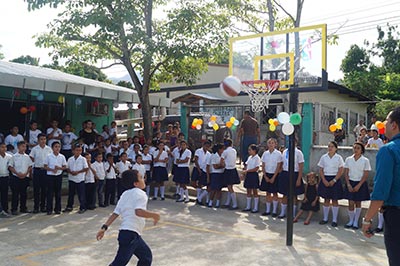 During the inauguration there were special awards given, the inaugural ribbon cutting ceremony took place, along with the traditional dunk of the basketball hoop.
To learn more about FUNDAHRSE, click here.