FOTL Honduras Receives CSR Seal for Eighth Consecutive Year
On Thursday, Sept. 29, at a ceremony held in the Honduras Maya Hotel in Tegucigalpa City, our Corporation in Honduras received the annual RSE Seal that accredits a "Socially Responsible Company". This is the eighth consecutive year for our Company to receive this award, which is awarded each year by the Honduran Foundation for Corporate Social Responsibility (FUNDAHRSE).
The award was received by Ana Umana, Human Resources Director for Latin America; Nadia Morales, CSR Country Manager; and Graciela Dubon, HR Country Manager, on behalf of Fruit of the Loom Honduras. Our Company has once again demonstrated its high commitment to Honduras, its people and its communities.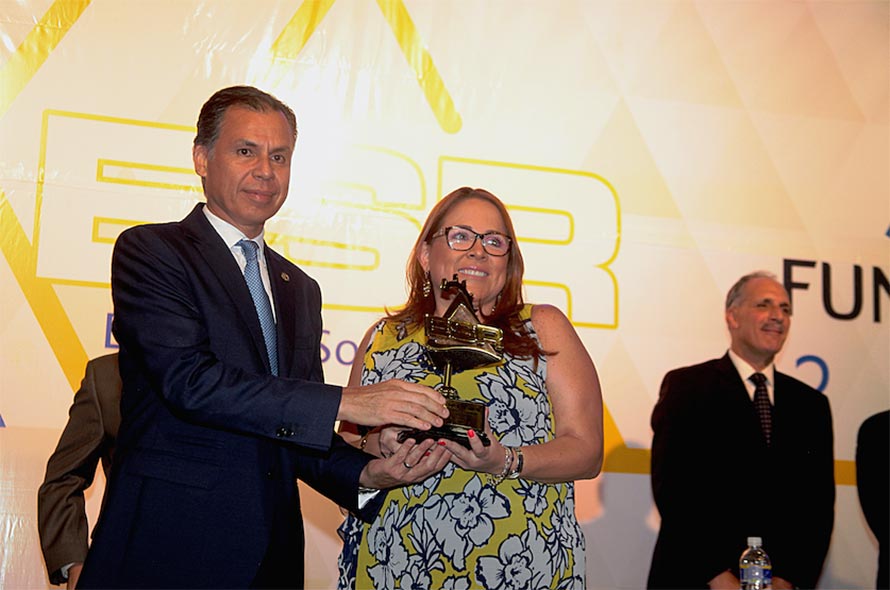 To learn more about FUNDAHRSE, click here.