Responsible Sourcing


Supply Chain Compliance
Adherence with our Code of Conduct within our supply chain is monitored through a comprehensive assessment process. We understand, though, that an assessment, on its own, does not improve working conditions. An assessment is a lens that shows a snapshot of working conditions as they are at a moment in time. The commitment to continuous improvement efforts within a facility between assessments together with responsible business practices will help drive positive and sustainable results.
Independent monitoring companies are a pivotal part of our assessment process due to the legal expertise, familiarity with local culture and language, and technical knowledge required to adequately and appropriately assess the working conditions in a factory. Representatives from the independent monitoring companies visit the factories to assess compliance with both the local law and internationally recognized labor standards. The assessment includes:
a walkthrough of the entire physical facility and working environment;
a review of documentation such as internal policies, procedures, payroll records, and training records;
private interviews with workers.
At the end of each assessment, the assessors inform the factory management of any opportunities for improvement. The factory management examine the root cause, develop a preventative action plan, and assign a person responsible for implementing each area of improvement within a specified timeframe.
Factories are typically assessed annually or, in some cases, every other year. In factories where major findings with the Code of Conduct are found, assessments may occur more frequently until the major findings are corrected. In these cases, our supply chain sustainability team works closely with the factory management to provide support implementing the areas of improvement.
Our Corporate Social Responsibility team collaborates on a regular basis with manufacturing, sourcing, and licensing teams to support informed, responsible decisions regarding business partner relationships. Prior to production beginning at any facility, FOTL requires an assessment by an independent monitoring company at each potential manufacturer. If conditions do not meet expectations, the facility is not permitted to begin manufacturing until the requested improvements are implemented.
Supply Chain Sustainability
Sustainability is a process that supports our supply chain by identifying the opportunities for improvement with regards to factory safety and social compliance. Our supply chain sustainability team assists factories with remediation support through onsite visits and educational training to help implement sustainable processes and promote continuous improvement.
Fruit of the Loom has dedicated resources working with the suppliers to assist in remediating findings identified during the factory assessment. The supply chain sustainability team reviews the corrective action plan for any major findings to ensure that sustainable solutions are identified and they adequately address the root cause. Once the corrective action plan is approved, the supply chain sustainability team establishes a communication timeline to follow-up and visit the factory, if necessary, to collaborate with suppliers in the implementation of sustainable corrective actions and to share industry best practices as part of our ongoing education and capacity building initiatives. When factories are unwilling to implement improvements to meet our Code of Conduct, even after support from our sustainability team is offered, we may proceed to discontinue our relationship with the factory.
No Uzbekistan or Turkmenistan Cotton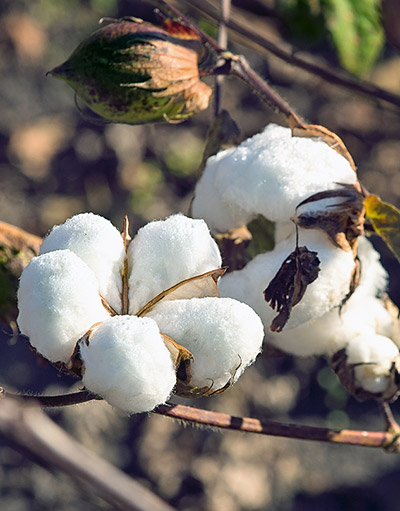 Cotton produced in Uzbekistan and Turkmenistan is known to be harvested by state-sponsored forced labor. Forced labor practices are critical violations of our company's Code of Conduct. As a company committed to respect for human rights, we require that our business partners refrain from purchasing cotton directly from Uzbekistan or Turkmenistan or knowingly using yarn or textiles from vendors that source cotton from Uzbekistan or Turkmenistan when manufacturing any of our products. In addition, we require our business partners to maintain records identifying the origin of the cotton used in the manufacturing of our products, and to have those records available for audit.
Commitment to Responsible Recruitment
Fruit of the Loom has signed the AAFA/FLA Apparel & Footwear Industry Commitment to Responsible Recruitment to join the industry to address potential forced labor risks with regards to migrant workers. We have committed to work with our supply chain partners to create conditions so that:
No workers pay for their job;
Workers retain control of their travel documents and have full freedom of movement; and
All workers are informed of the basic terms of their employment before leaving home.
We prohibit forced labor in our company's Code of Conduct. By joining the industry in this initiative, we are renewing our commitment to protect migrant workers in our supply chain.